Testimonials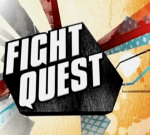 Broadcaster:  Discovery Networks, USA
Program Name:"Fight Quest – Hong Kong"
Production Company: North South TV
"Becky Lee is one of the most talented, creative and resourceful producers I've ever worked with. She was easily able to navigate a tricky shoot, and help me leave Hong Kong with an amazing episode of "Fight Quest".
~Robert Palumbo, Director
"When I was looking to hire a Production Company for our Discovery Channel program, I called Becky's reference and they called her the "Super Fixer". Even with that recommendation, she exceeded our expectations. I can honestly say that we could not have pulled off this Hong Kong episode without her. She is extremely organised, intelligent, personable and resourceful. Becky also served as our translator, cultural liaison, tour guide and all-around problem-solver. I couldn't recommend Becky enough…she would certainly be an invaluable addition to any production team."
~Sandra Alvarez, Field Producer

__________________________________________________________________________

Broadcaster: The History Channel
Program: "How Bruce Lee Changed the World"
Production Company: Waddell Media 

"I worked with Becky Lee on the History Channel documentary "How Bruce Lee Changed the World" and cannot recommend her highly enough. Becky was professional, dedicated, detail oriented, and a pleasure to work with. As our local producer, Becky was tasked with scouting locations, creating schedules, casting talent, hiring equipment and transport, and making sure that crew needs were met during our trip to Hong Kong and China.
Becky went above and beyond to secure us interviews with major names in the Hong Kong film industry. Without her initiative and persistence I'm sure we would not have gotten these people to sign on to the project.
Becky is obviously experienced with crews from the UK and USA and understood our every request. During pre-production I was amazed at her timely responses to emails and phone calls. She always considered the time difference and made an effort to be available during our office hours. On location, Becky demonstrated great people skills and the ability to think ahead and anticipate what we needed and when we needed it."
~Joanne Azern, Producer

__________________________________________________________________________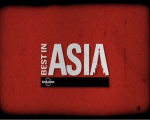 Broadcaster: BBC Worldwide
Program: "Lonely Planet Best in Asia"
Production Company: Beach House Pictures

"I'm a producer from Beach House Pictures, working on international factual productions for the global market. Last year, I had the pleasure of working with Becky Lee on a high profile travel series that was being shot in Hong Kong.
For several weeks, Becky acted as local researcher and producer, working closely with me on scheduling, logistics and general project management. During that time, I found her to be personable, professional, enthusiastic and committed to the project.
Becky also proved to be resourceful, knowledgeable, reliable and a great problem solver – taking all manner of situations in her stride. I'd most definitely recommend her to any of my contacts in the industry and look forward to working with her again soon."
~Janine Campbell, Producer

__________________________________________________________________________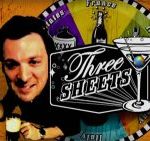 Broadcaster:  Mojo Networks, USA
Program Name: "Three Sheets – Hong Kong"
Production Company: Screaming Flea Productions


"You went above and beyond the call of duty and were the GOLD STANDARD! It was awesome working with you. Thanks for all your help in making this episode happen."
~Christina Kindwall, Producer
__________________________________________________________________________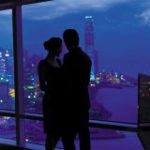 Client: Hyatt Hotels
Project:"Grand Hyatt Experience"
Agency: BBDO
"I was recently in Hong Kong for a major print production for Hyatt hotels as they have some of their premiere properties in China. It was a library shoot comprised of several shots daily that entailed a large/diverse cast as well as all of the accoutrements that follow such as hair/makeup/wardrobe/props etc.
Freebase Media was integral in coordinating every last detail. We had to coordinate with the properties we were shooting in as well as some outdoor locations. The shoot was intense, fast and furious, but Becky and her team were on the case from start to finish and can even find you the best place for a pedicure after your shoot is over!"
~Jasmine Batista, Art Producer, BBDO NYC